You may know that I love asiatic flavour, especially Japanese one... and at home pancakes are usual for our breakfast or for the kids when coming back from school. Two good reasons to taste pancakes flavored with black sesame paste.
Black sesame paste is a paste made of black sesame seeds which have been toasted to increase their taste. It can also be made with white sesame seeds, you should then not confuse Asian sesame paste with tahini (which is a speciality of the Middle Eastern also made with sesame seed). They are not similar at all.
The taste of black sesame paste is strong but refined. The jars are small but you do not need to put too much of the paste in the preparation for having a good taste of it. It is quiet concentrate.

In Japanese pastry, black sesame paste is commonly used in desserts like chiffon cake, mochi... and ice creams... and the black sesame paste can be spread on pancake or toasts.
It can also be used for salty preparation, like fish dishes.
I found fun to add black sesame paste to my pancake dough, as this paste gives a unusual black color to the pancake, and amazing color to eat.
We eat the black pancake with a yuzu marmelade, put it can come with any marmelade (orange, lemon...)

Black sesame pancakes


For 8-10 pancakes

Ingredients :
150 gr wheatflour
4 tbsp sugar
1 teasp baking powder
2 tbsp black sesame paste
1 egg + 1 white
25 cl milk
1 tbsp rapeseed oil (or any unflavored oil)
1 pinch of salt

In a bowl, combine the flour, sugar and baking powder.

In another bowl, mix the egg, milk and oil, then gradually add the liquides to the dry ingredients.

Add the black sesame paste and mix.
Whisk the egg white until stiff with the pinch of salt, and incorporated it in the mixture
With a spatula, fold in the egg whites until just incorporated.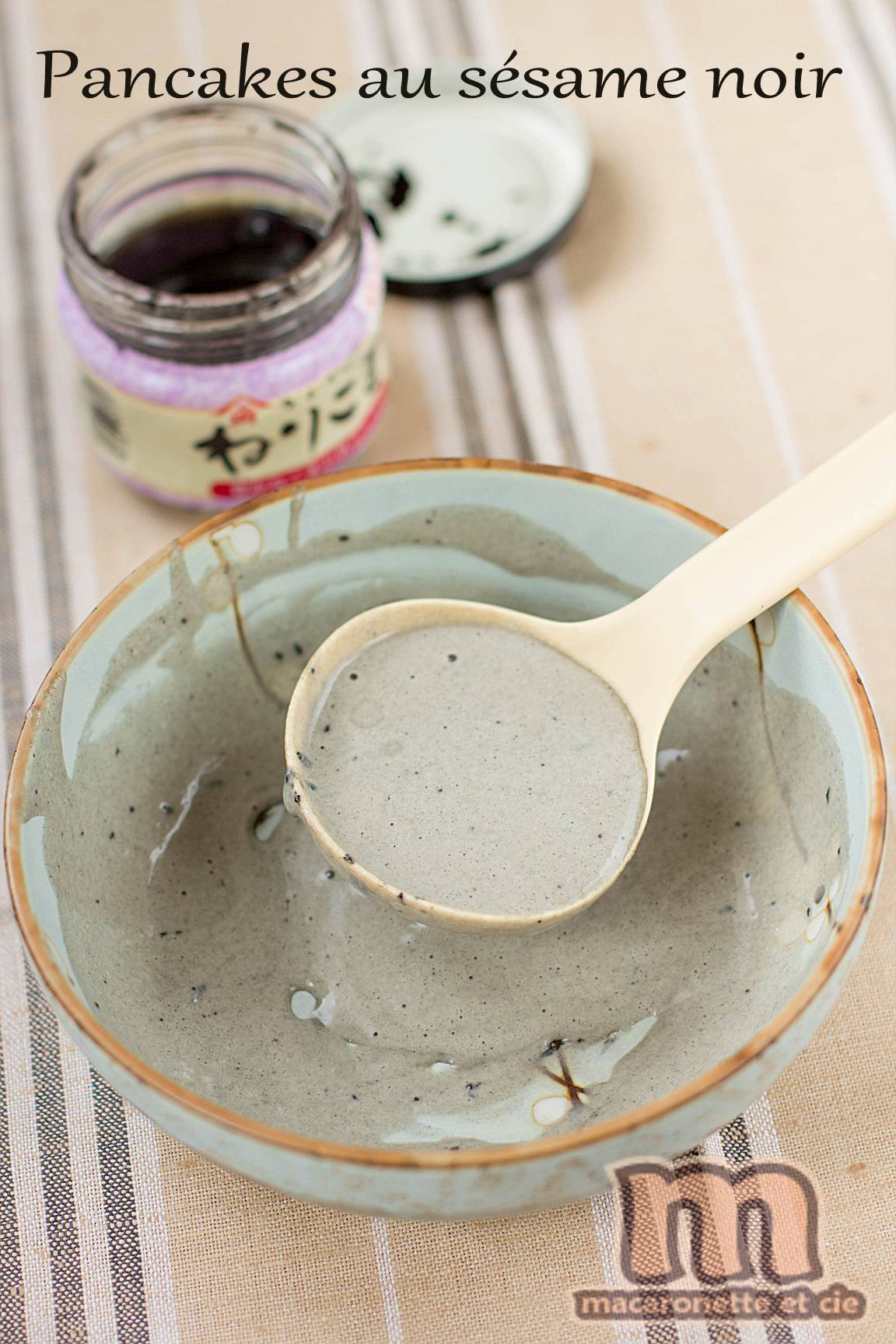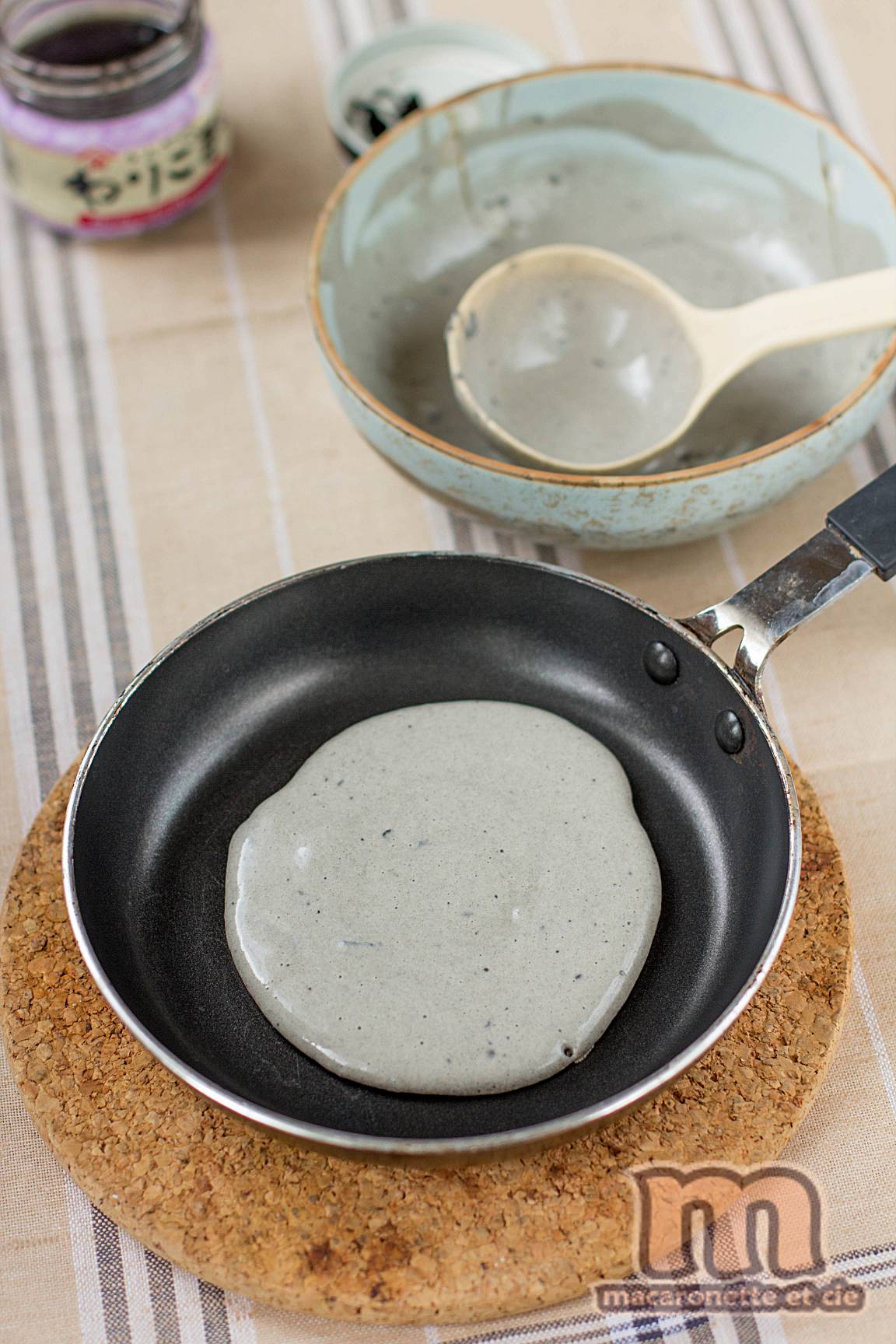 Heat a frying pan over medium heat and brush it with butter.
Using 1/4 cup mixture per pancake, cook pancake for 3 to 4 minutes or until bubbles appear on surface.
Turn and cook for 3 minutes or until cooked through.
Repeat with remaining mixture, brushing pan with butter between batches.
Serve.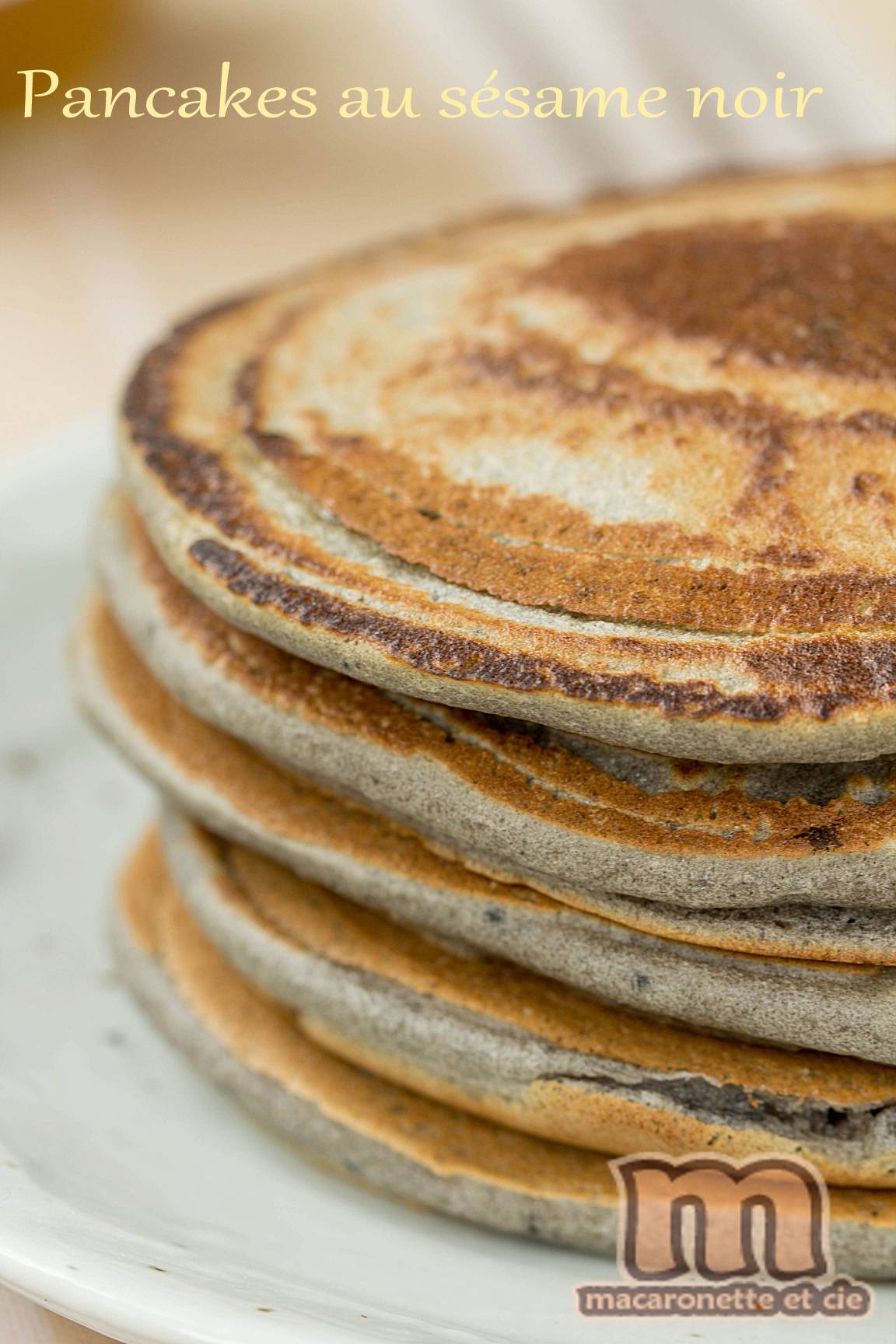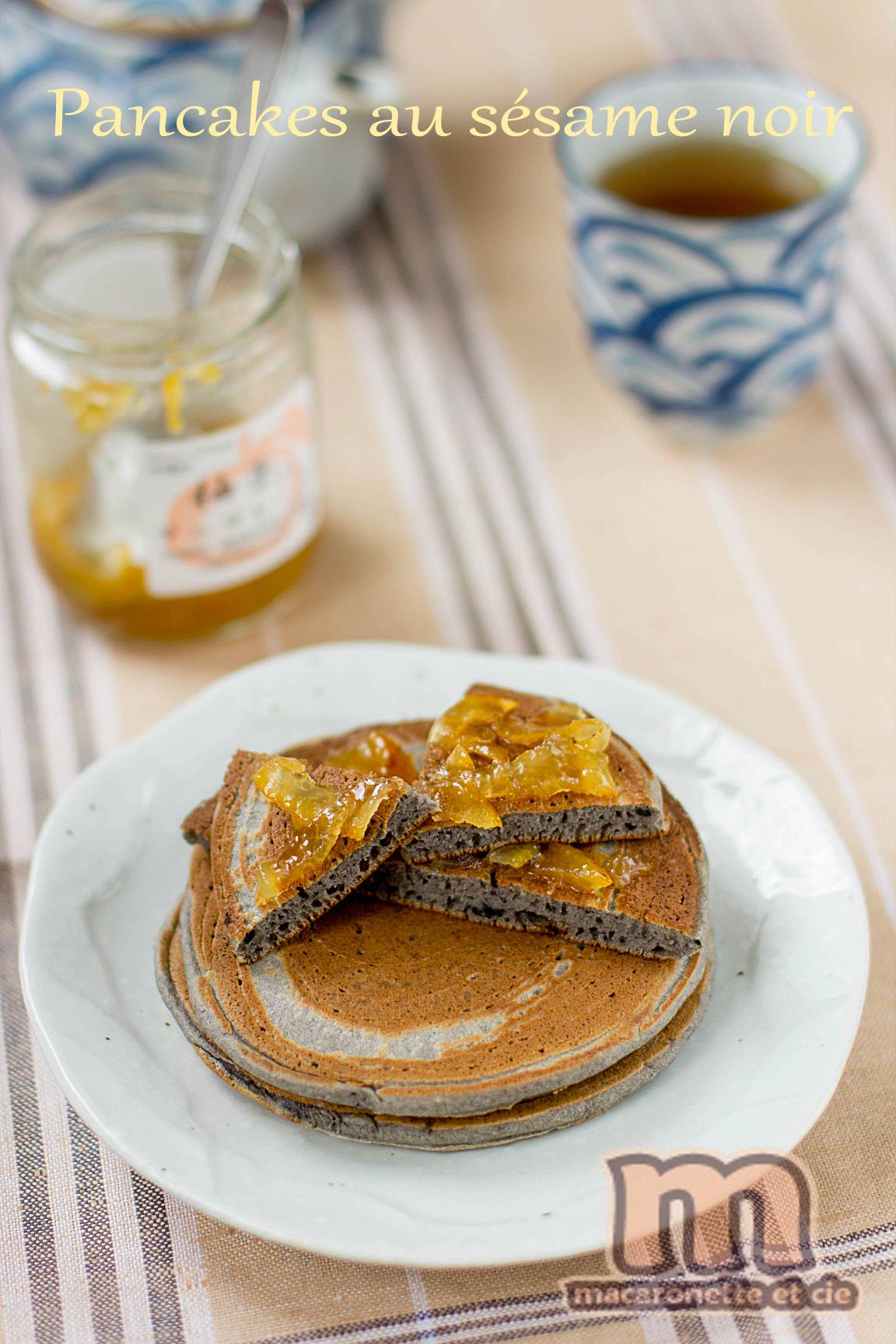 Do not hesitate to leave a comment,
or like on FB or twitter if you enjoy this post.

Sorry for my English, which may be not proper, I am not a English native and do my best to translate or adapt my French post to help non French speaker/readers who follows my blog.

Click on the flag to come back to the French version
All texts and photos on this blog are the property of Macaronette et Cie (or Sbc).