I am sure you know what marzipan is, the smooth candy made from ground almonds, sugar or honey and usually egg white. Marzipan is used notably for cake decoration, sweets making or even baking. Marzipan is rarely homemade but you may decide to do it yourself after discovering how homemade marzipan is the easiest thing to make.
I don't know about you, but I often decide on a whim to make a cake or a dessert, sometimes with a clear idea of what I intend to make or without any idea at all... It happens that my desire of making a cake comes suddenly on a Sunday or a holiday, of course when all shops are closed. It would not be fun otherwise !
The problem in such case is that sometimes my cupboard does not contain the ingredients which exactly match with what I need for the intended recipe… of course, I run out of the main ingredients. For a couple of minutes, I rant on the missing ingredient as my desire of making that specific cake and nothing else, is huge. Then I must find a way to make it no matter what and how!
So the day I needed marzipan and ran out of it, I decided to make my own homemade marzipan.
Well, it is not the first time I am making homemade marzipan, I already gave a recipe of uncooked marzipan with the Easter Simnel cake recipe, which I used as a topping.
This previous marzipan recipe is made from egg white. It is a good and tasty recipe, but as made with uncooked egg white it cannot be kept for a long period (at the most 1 week in a box in the fridge).
This time, I propose a cooked marzipan recipe, made from syrup. This marzipan has several advantages compared to the previous recipe made from egg white: it can be kept longer (at least 2 months in a box in the fridge), it is stickier and does not dry as quickly as the one made from egg white, and it is bacteriologically safer (no risk of salmonella or bacteria development), and the most important, it tastes really good and has a lovely smooth texture and light almond taste.

This recipe is easy to make and quite quick. You just have to make a syrup with all the ingredients and then mix it with the ground almonds.
As for any marzipan recipe, the most important is the quality of the almonds which have to be really tasty (grounded or not, as you can also ground them yourself).
This recipe comes from a French cookbook dedicated to chocolate called the "Encyclopédie du Chocolat", all you need to know about chocolate is contained in this book (comparable to the "Ultimate Encyclopedia of Chocolate" – Smithmark Pub - an English dedicated book to chocolate).
For the syrup you will need: sugar, honey and glucose syrup.
Glucose syrup is a food syrup made from the hydrolysis of starch (usually corn starch or other starch crops such as potatoes). It is a thick, colourless and tasteless syrup, used in pastry and sweet confection to soften texture, prevent crystallization of sugar and avoid drying up of the product.
You can find glucose syrup in pastry shops and on internet. It is easier to find in UK or US, than in France where it is reserved to profesionnal shops.

What to do if you do not find glucose syrup ? Well, you can do this recipe without by replacing the glucose syrup by honey, but your marzipan will dry a little quicker.
You can use this homemade marzipan for filling chocolates, making imitations of fruits and vegetables, covering cakes… but also for baking cake, and simply be used for decoration, as I show above by making a rose flower. Of course, you can simply eat it as such.


Homemade marzipan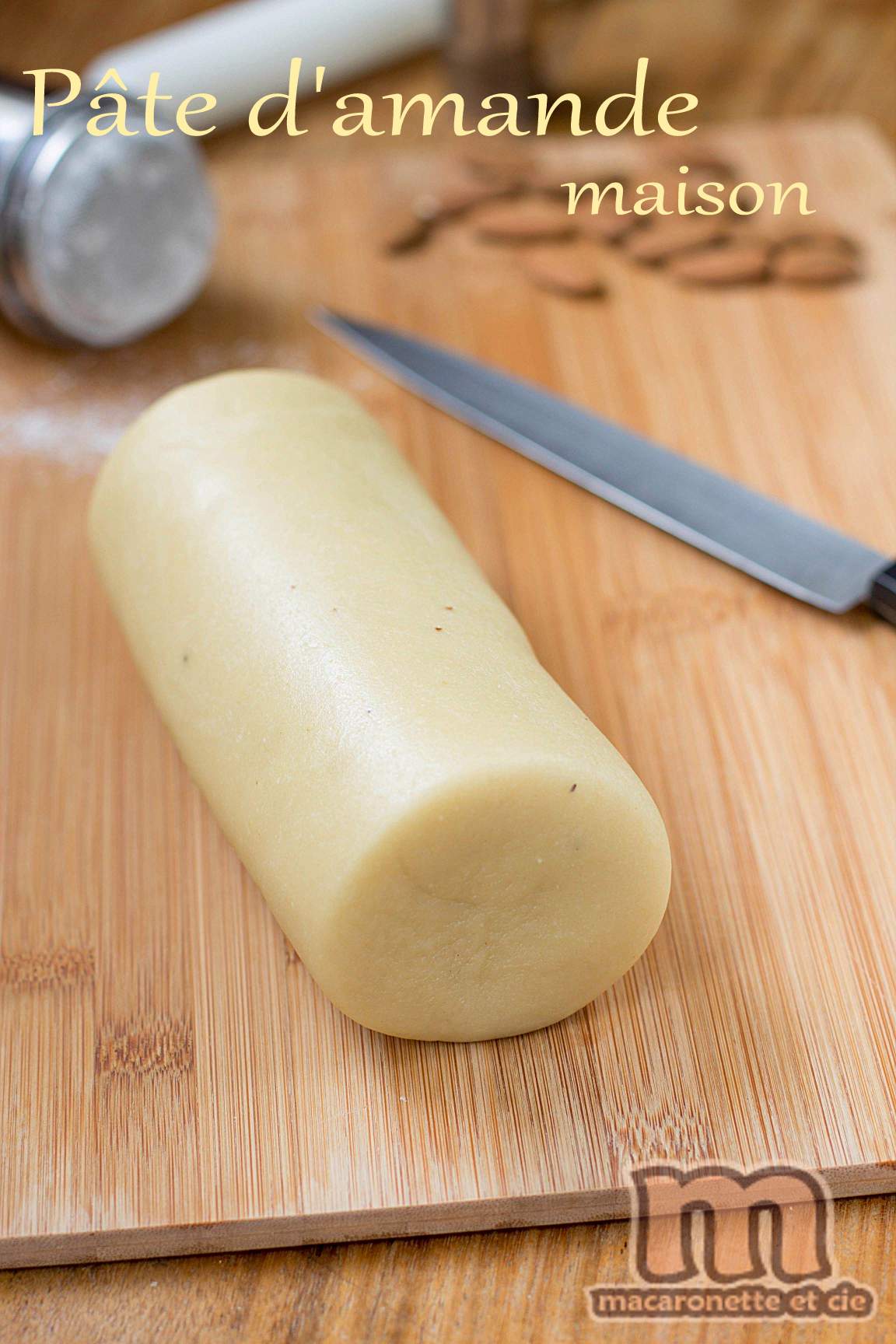 For around 700 g homemade marzipan
Ingredients
40 g acacia honey
20 g glucose syrup
9 cl water
180 g sugar
400 g white ground almonds
In a saucepan, bring to simmer the honey, glucose syrup, water and sugar until sugar has dissolved.
The syrup should reach about 116˚C.
Mix the ground almond and pour the hot syrup, and keep mixing until having a smooth mixture.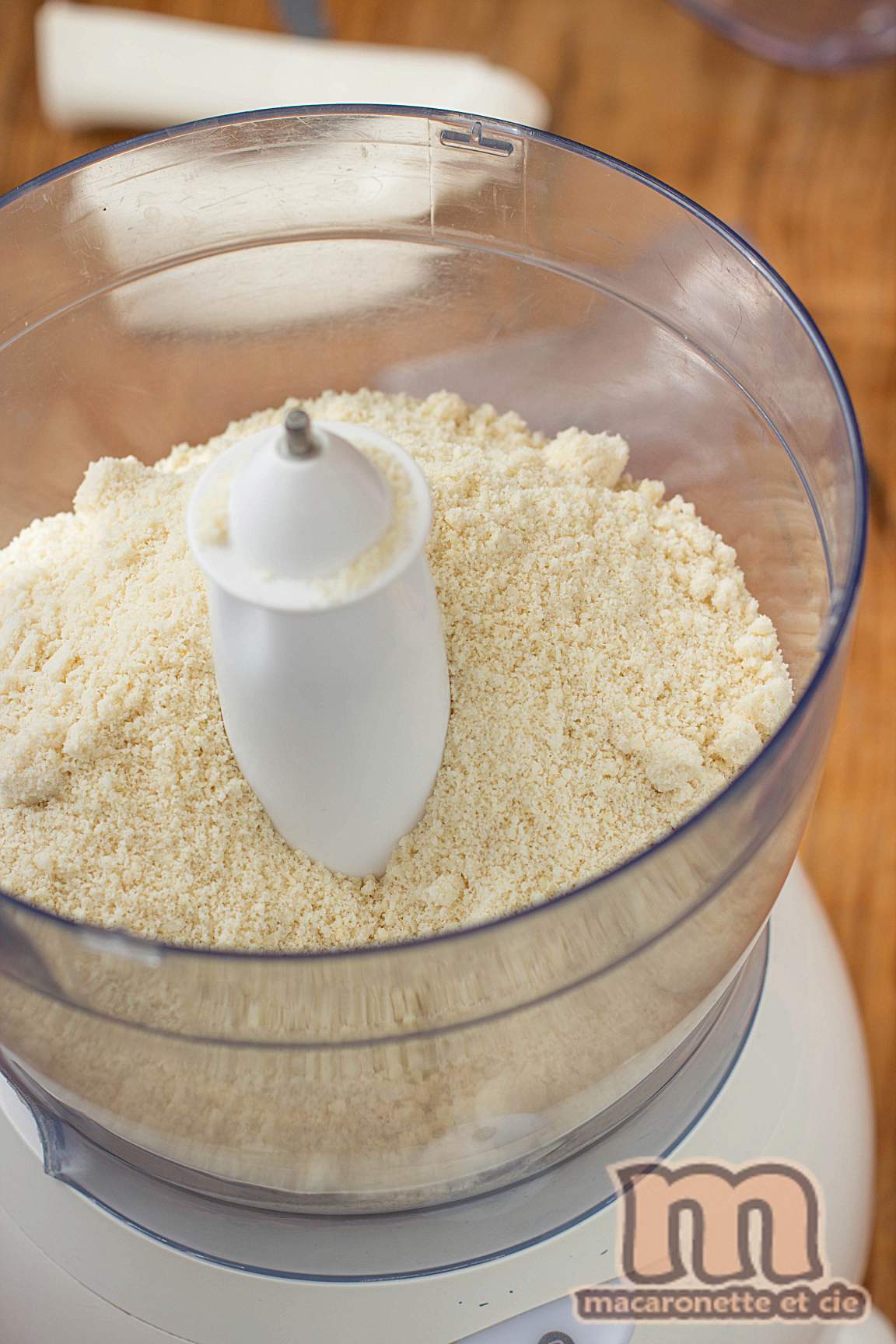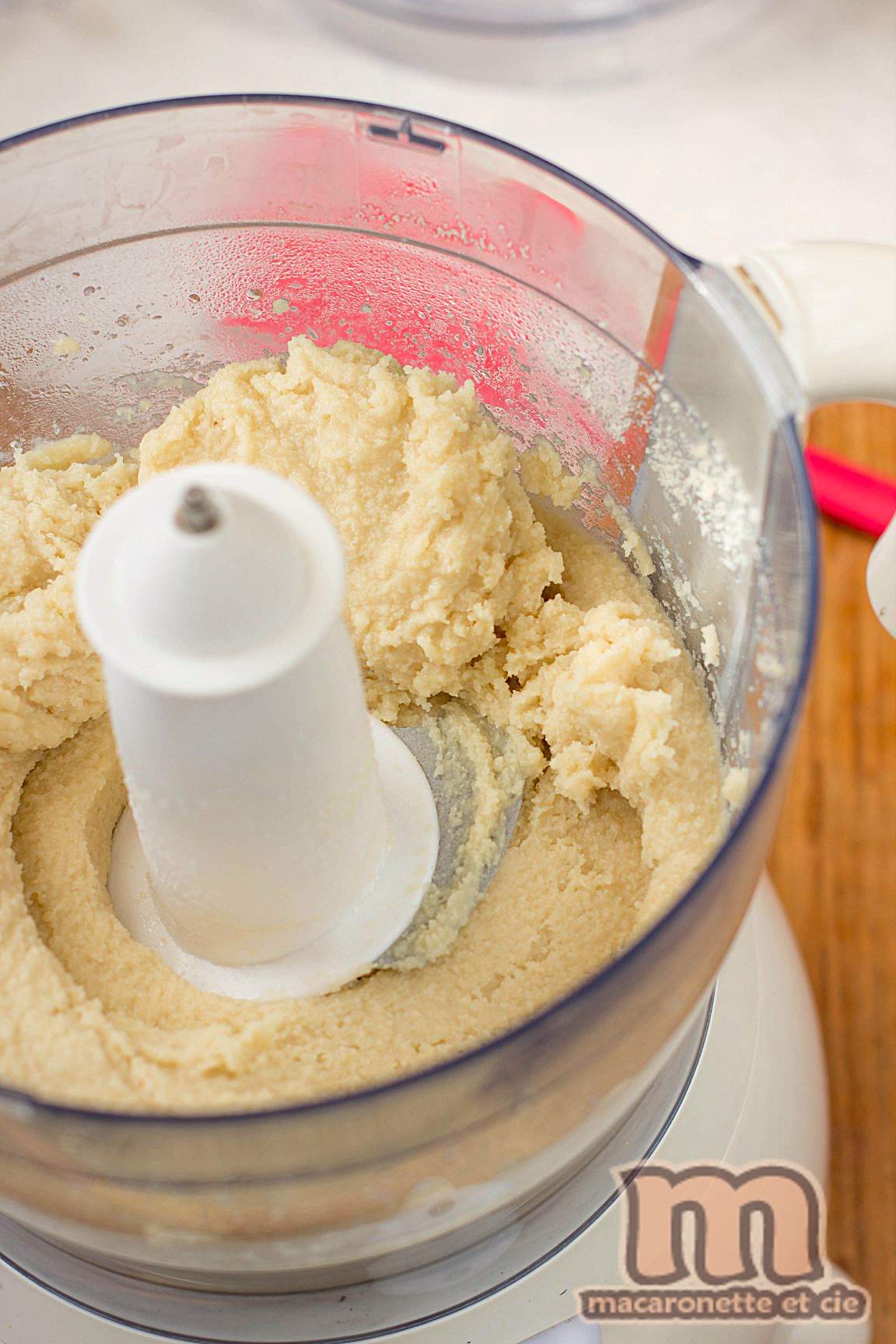 The mixture will remain doughy and sticky while warm.
Dust a marble with confectioners' sugar and knead until smooth and cooled down.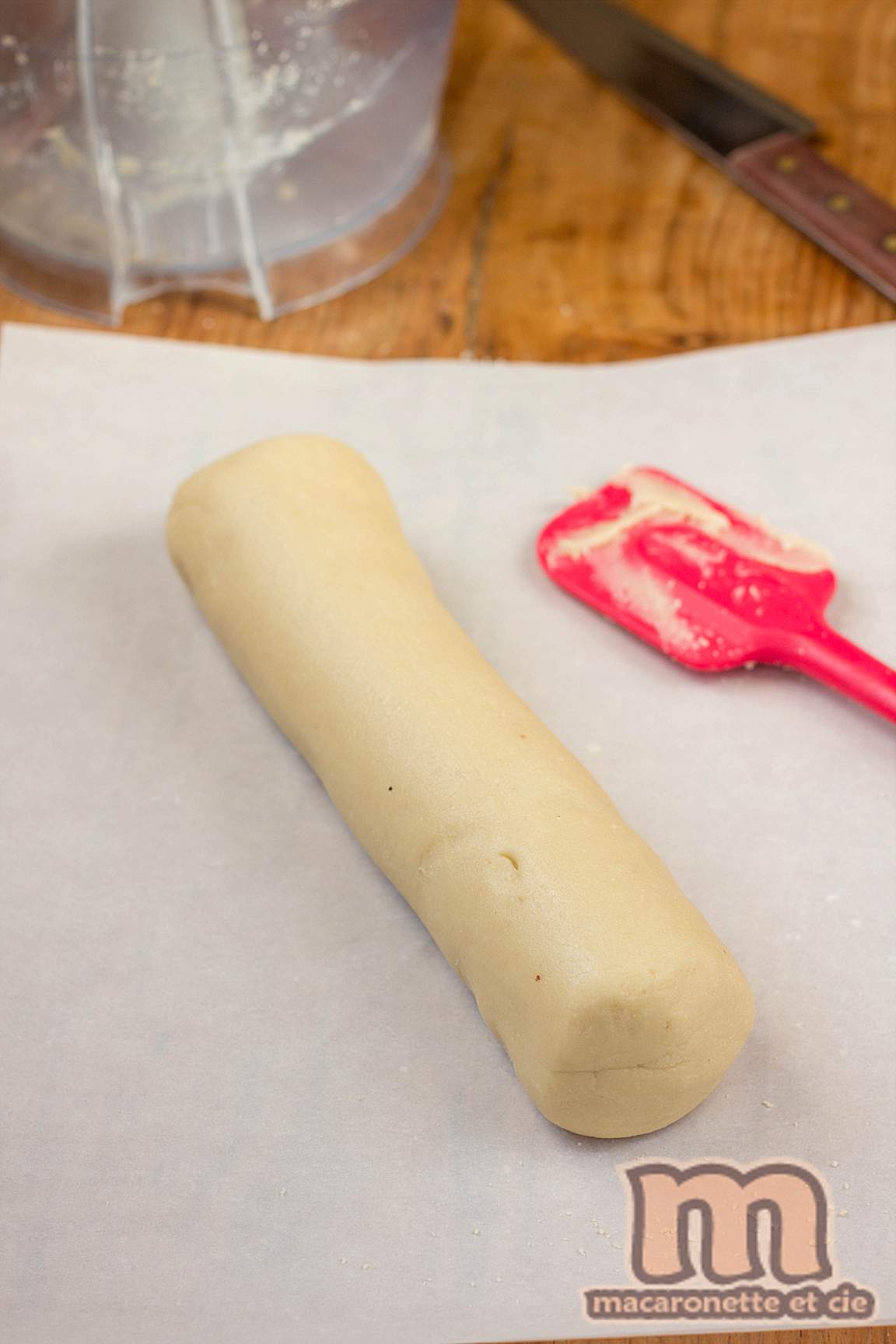 Put in a plastic box or cover with a plastic wrap and keep in fridge.
Your homemade marzipan is ready to use (or eat :o))
You can keep it for 2 months in the fridge.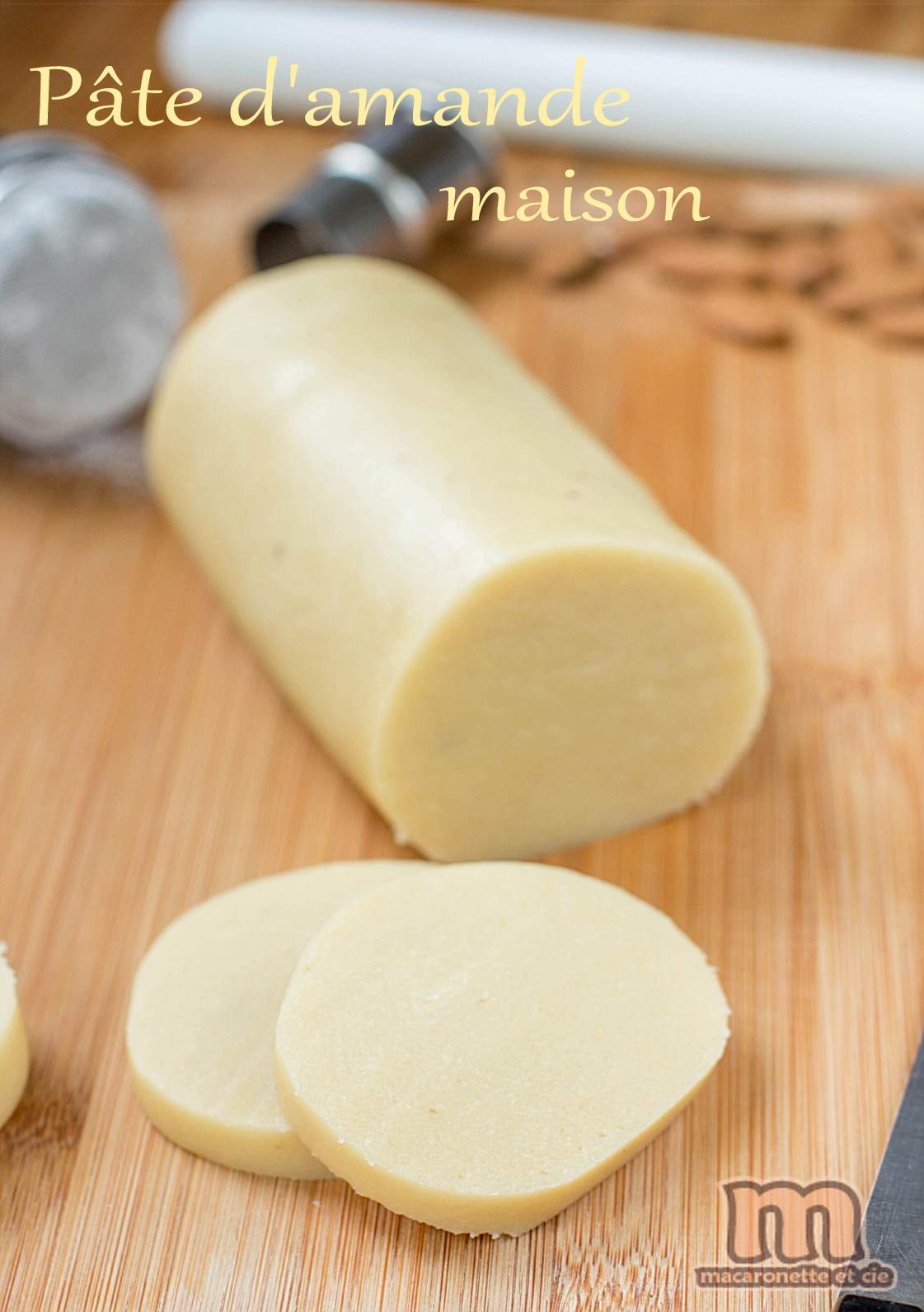 Marzipan rose flower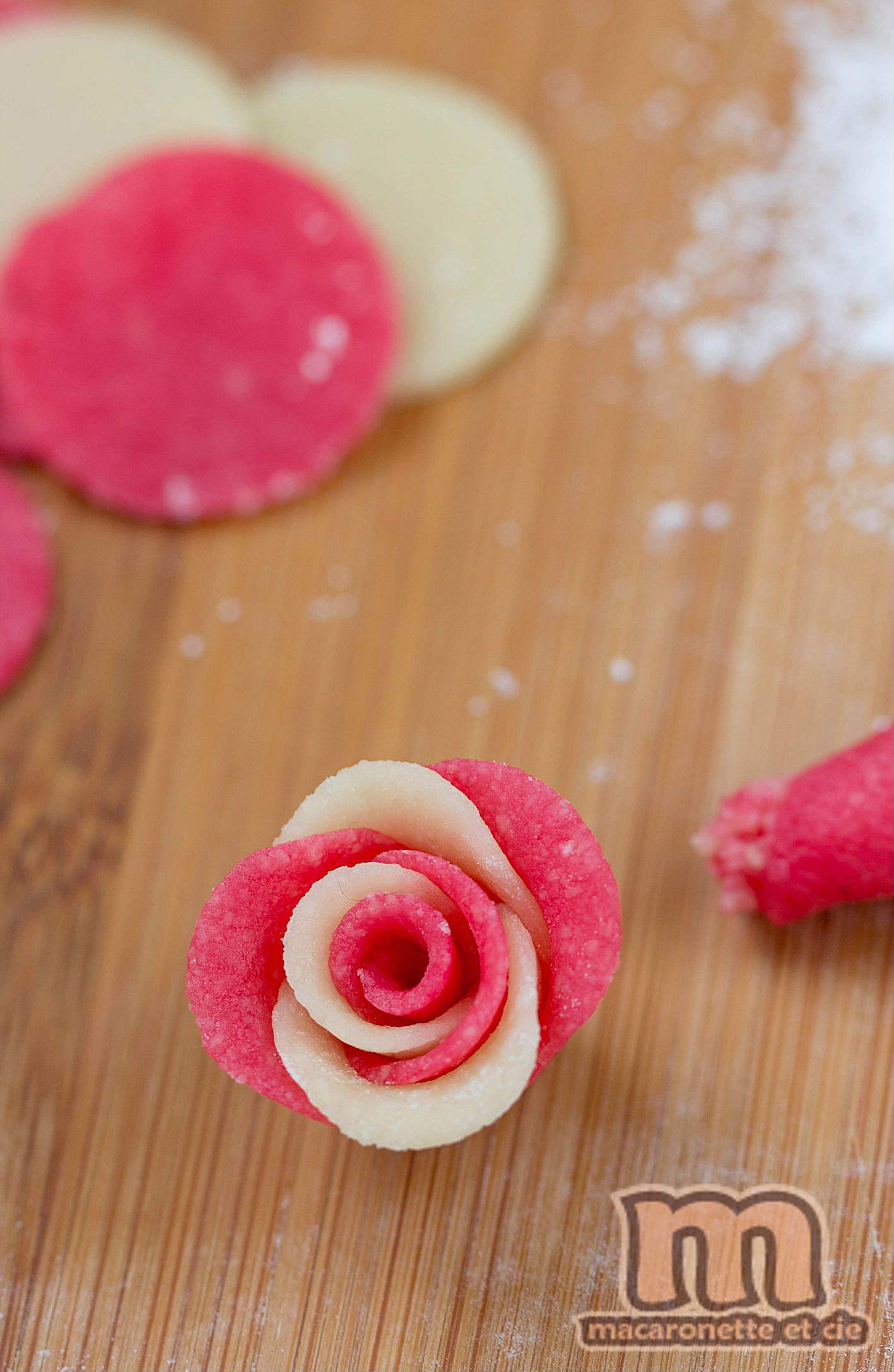 This method can be used for making rose with sugar paste.
To color the marzipan, I use gel color, but you can also use powder color.
But avoid liquid color as it will stick the marzipan.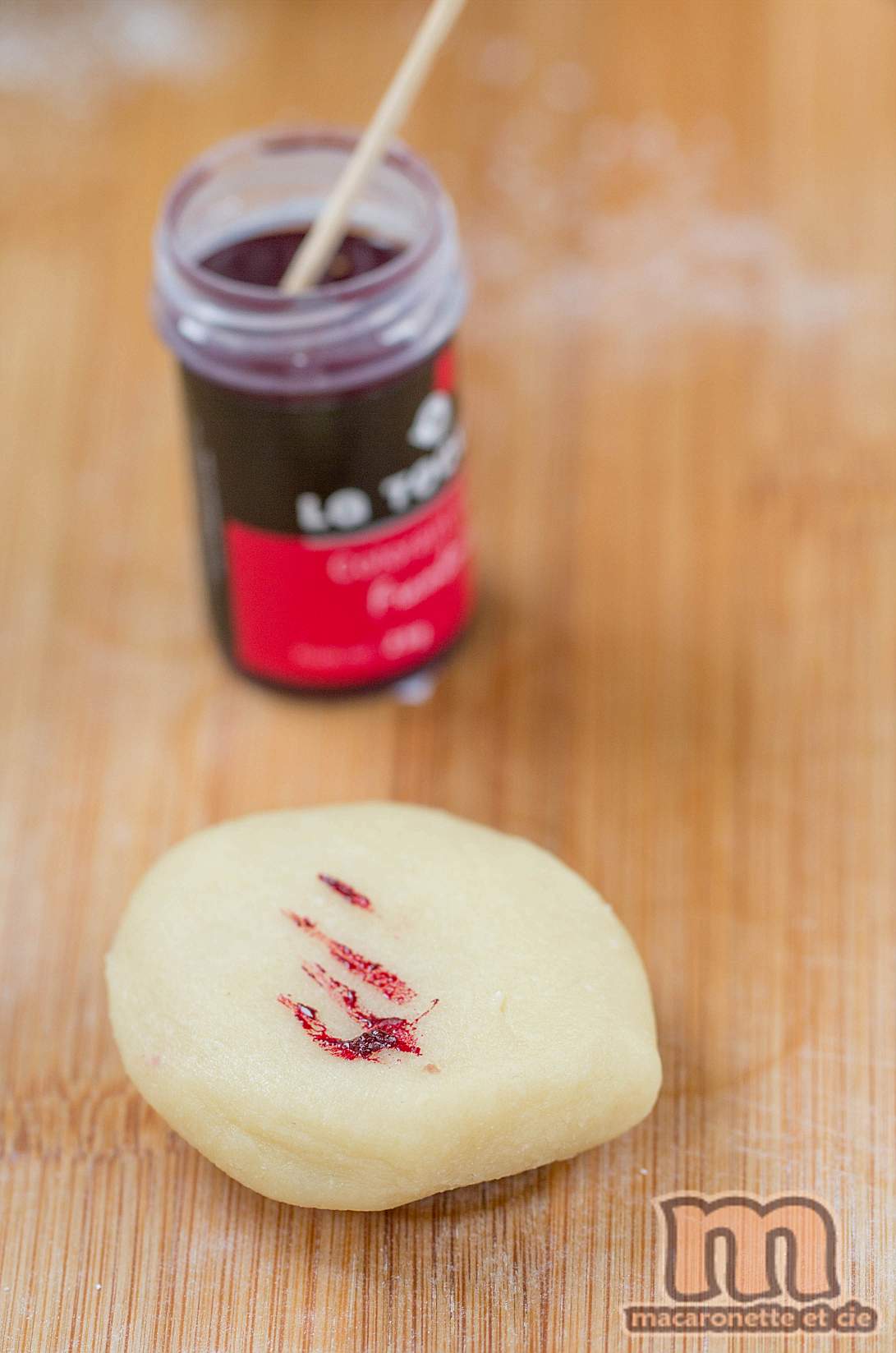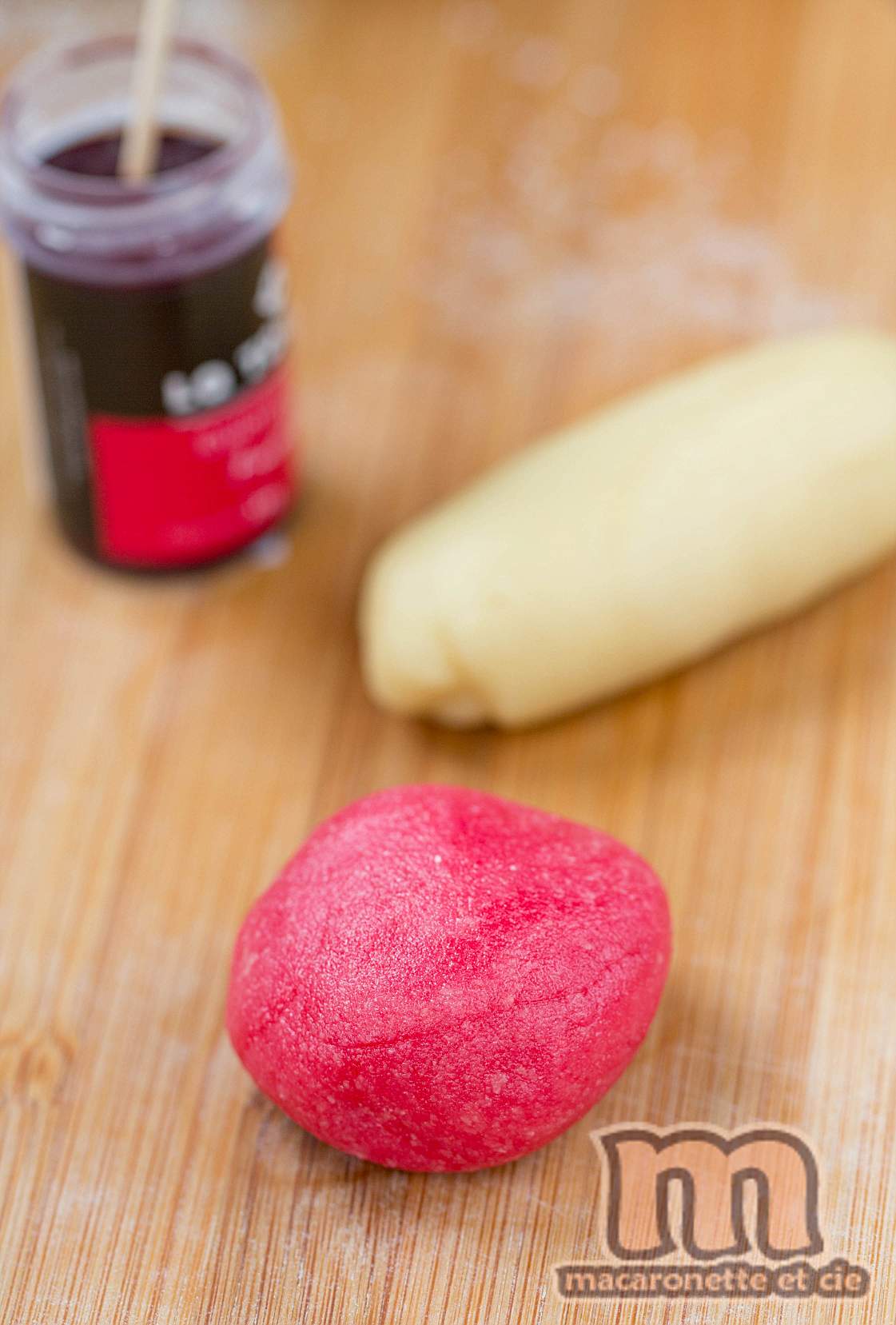 Lay down the marzipan using confectioners' sugar and cut circle pieces of marzipan.
To detail the example I used 2 colors for the petals.

For creating the centre of your rose : 2 methods
1) with the first petal curl from one side to the other (this is my prefered method)
2) or with a marzipan cone.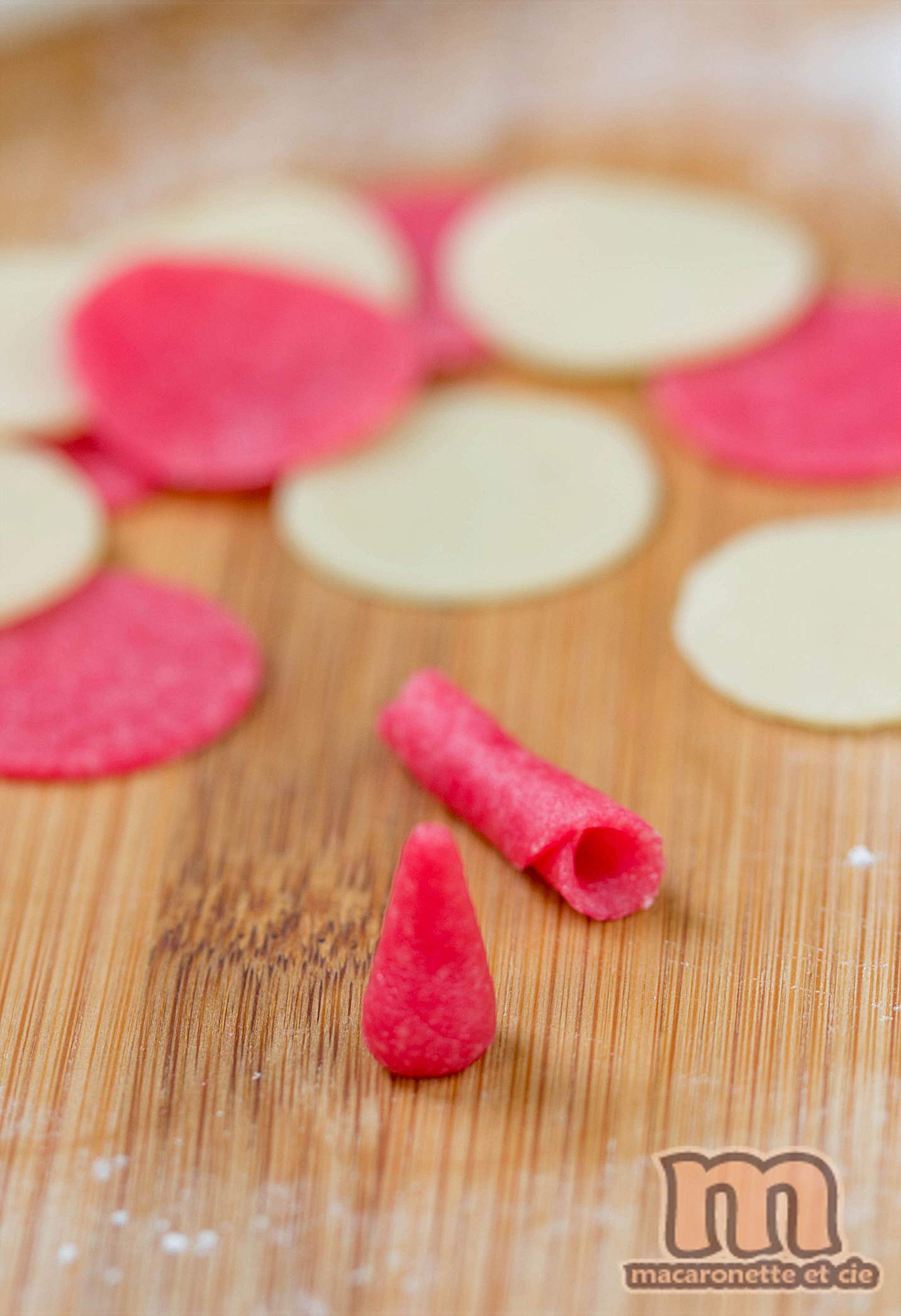 Take your next petal and place it, on the seam of the central petal.
As you secure that petal all the way round, you will see the top of it is higher than the central petal.
Repeat with all the other petals (around 6 or 8 petals)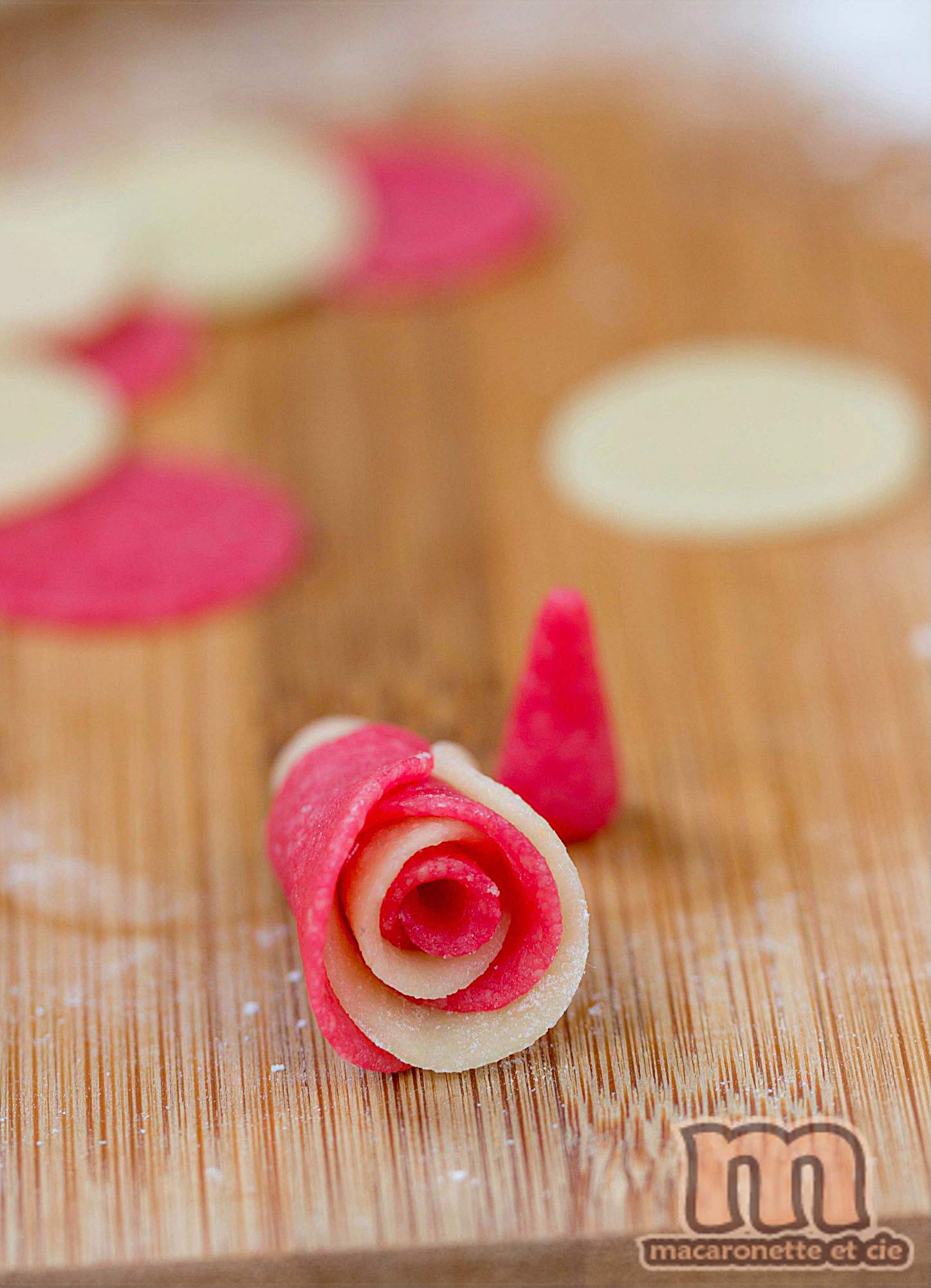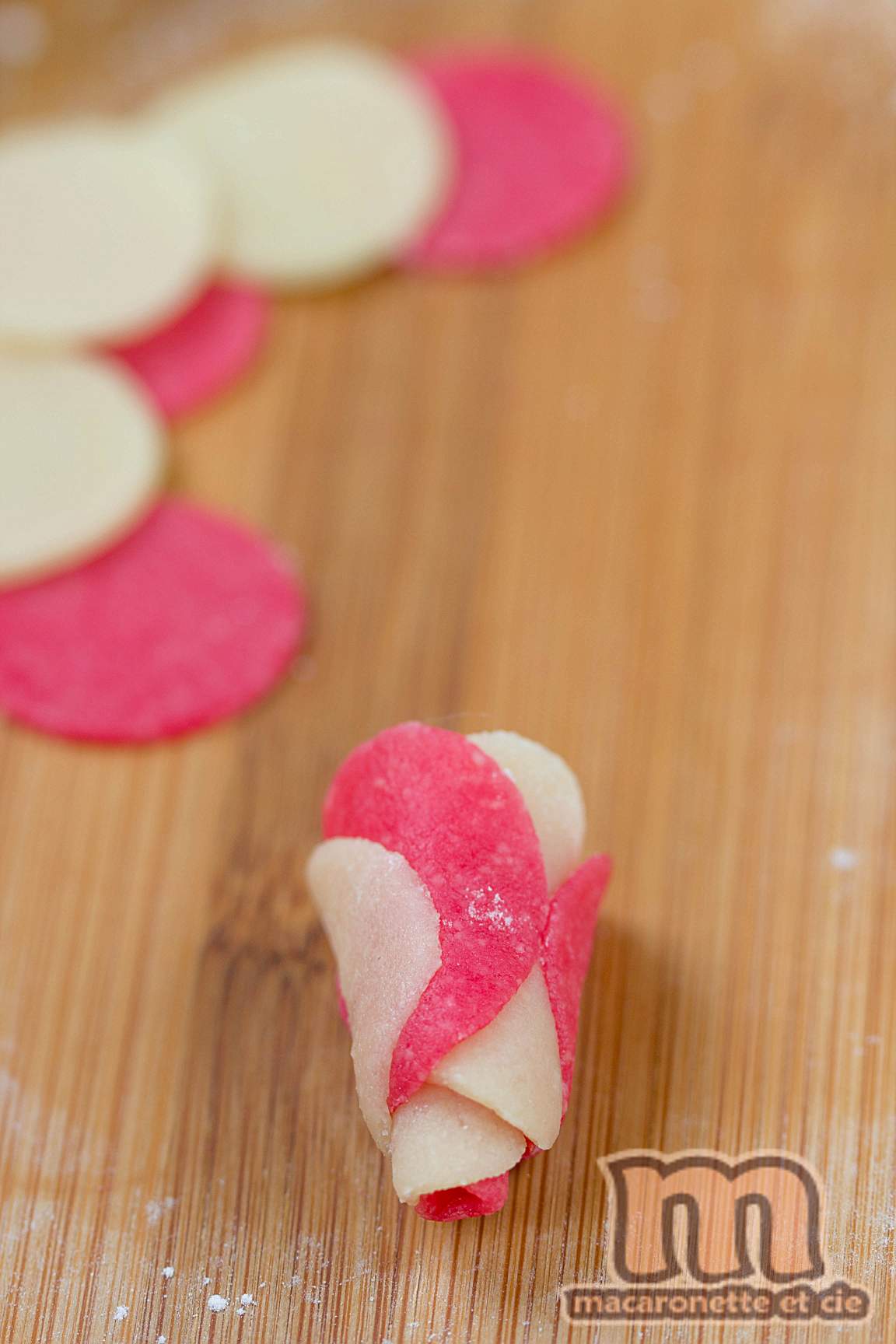 When all the petals are in place give them a little pinch to make a petal shape.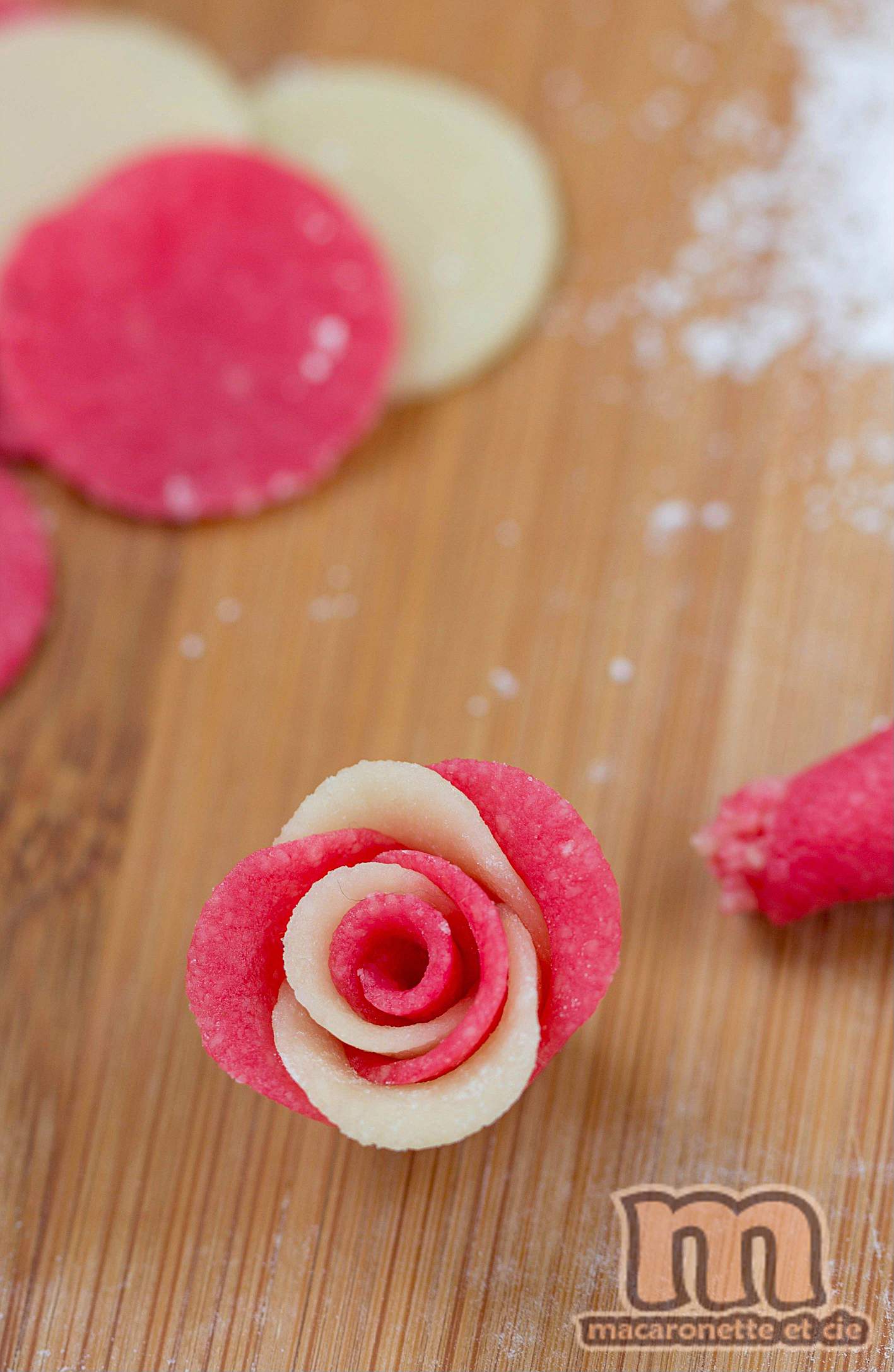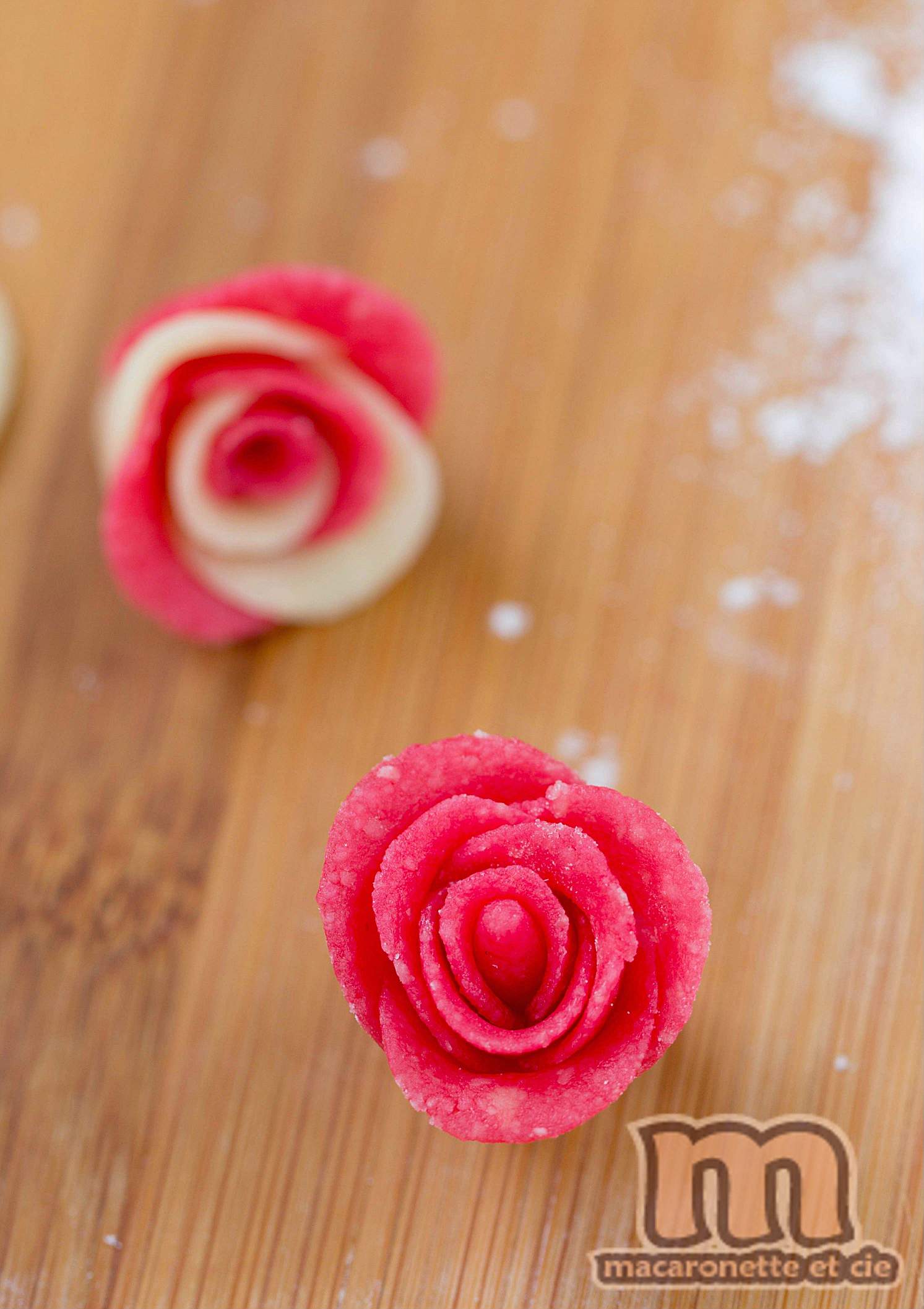 Do not hesitate to leave a comment,
or like on FB or twitter if you enjoy this post.

Sorry for my English, which may be not proper, I am not a English native and do my best to translate or adapt my French post to help non French speaker/readers who follows my blog.

Click on the flag to come back to the French version
All texts and photos on this blog are the property of Macaronette et Cie (or Sbc).